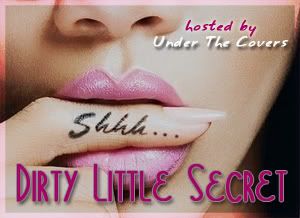 Dirty Little Secret is a weekly meme hosted by us at Under the Covers. Every Thursday we get to know other bloggers and our readers more intimately by asking them a question hoping to reveal their dirty little secrets.  We hope that you will all join us!
"What are your top 3 movies?"
Answer: 
While You Were Sleeping
Mulan
Empire Records
The following two tabs change content below.
Shari is the Delighted Reader. Married to her Prince Charming and mother to two Princesses and one Prince. When she is not slaving away as Cinderella she loves to get lost in the pages of a good book. Never without a reading device and a few good paperback books, because she never knows when she might get 5 minutes to read!
Related Posts