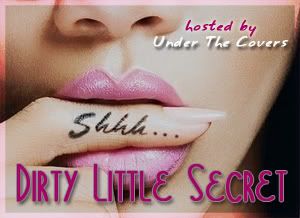 Dirty Little Secret is a weekly meme hosted by us at Under the Covers. Every Thursday we get to know other bloggers and our readers more intimately by asking them a question hoping to reveal their dirty little secrets.  We hope that you will all join us!
"How do you go about reviewing 1 or 2 star books or books you didn't enjoy?"
Answer: 
Very carefully. I try to find something good about the book and mention that first. Then I pull out the key points that gave me problems and give my reason for them. I don't talk too much about the author as I don't want them to feel I am bashing them. I also will tend not to write a review if I can't find at least one thing good about it. It's not easy to give a bad review. I rather read books that get more stars. But if an book insults my intelligence, I will point that out very quickly! It is best to be honest, but what doesn't work for me may be something someone else will like.
The following two tabs change content below.
Shari is the Delighted Reader. Married to her Prince Charming and mother to two Princesses and one Prince. When she is not slaving away as Cinderella she loves to get lost in the pages of a good book. Never without a reading device and a few good paperback books, because she never knows when she might get 5 minutes to read!
Related Posts