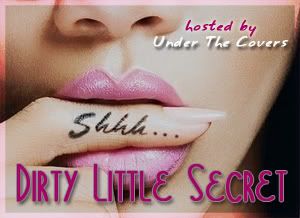 Dirty Little Secret is a weekly meme hosted by us at Under the Covers. Every Thursday we get to know other bloggers and our readers more intimately by asking them a question hoping to reveal their dirty little secrets.  We hope that you will all join us!
"Who is your favourite alpha and second-in-command team?"
Answer: 
I had to think a bit about this one. At first I was clueless, but then good ones kept floating in.
Hawke and Riley from Nalini Singh's Psy-Changeling came to mind first. I could drool all night over these men!
Daniel Haws and Andrei Solace from Lauren Dane's Phantom Corps Series rock my world (and obviously other worlds too).
Mick & Gavin Riley from Jaci Burton's Play by Play series. No shapeshifters or paranormal here, just two all American men playing in sports and loving their women hard! *drools*
The following two tabs change content below.
Shari is the Delighted Reader. Married to her Prince Charming and mother to two Princesses and one Prince. When she is not slaving away as Cinderella she loves to get lost in the pages of a good book. Never without a reading device and a few good paperback books, because she never knows when she might get 5 minutes to read!
Related Posts